Lush Park & Cool Pools
A blue and green canvas welcomes you during the sun drenched summer months, as you step out onto the balconies overlooking the lush private park and shimmering outdoor pools.
CAVALIERI GRAND SPA CLUB - FAQ
(Please note that the outdoor pools are open, weather permitting, during the warmer months of Spring and Summer. Sun loungers cannot be booked in advance. Swim caps are mandatory by law in the pools - if needed, they can be purchased at the spa desk. The opening hours and access to the outdoor pools are subject to change without prior notice and are closed during the late Fall and Winter season.)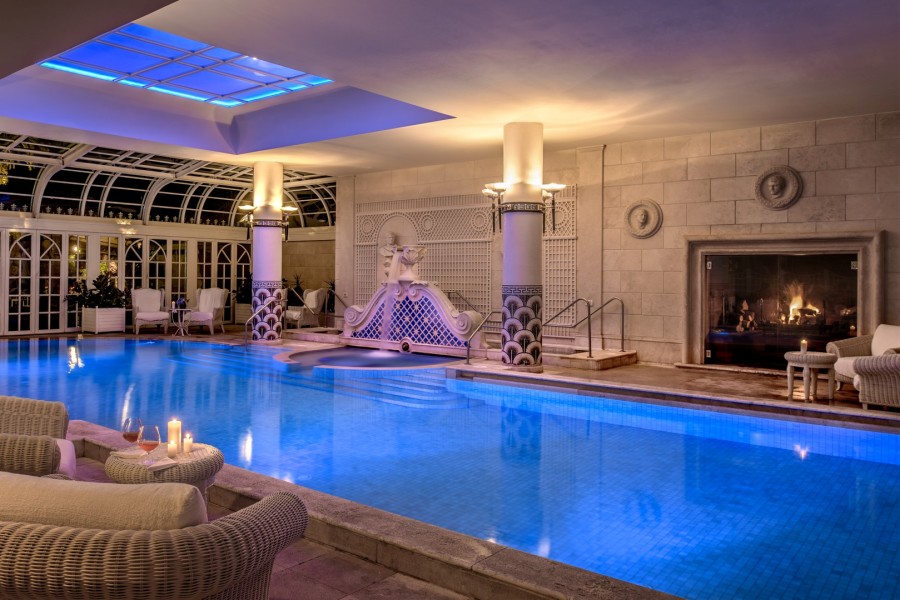 Resident Hotel Guests
Complimentary access to Gym and Outdoor Pools
(based on availability due to max capacity safety restrictions)
Entrance fee of €20 per day to the Spa
(Roman baths, relaxation lounge and indoor pool)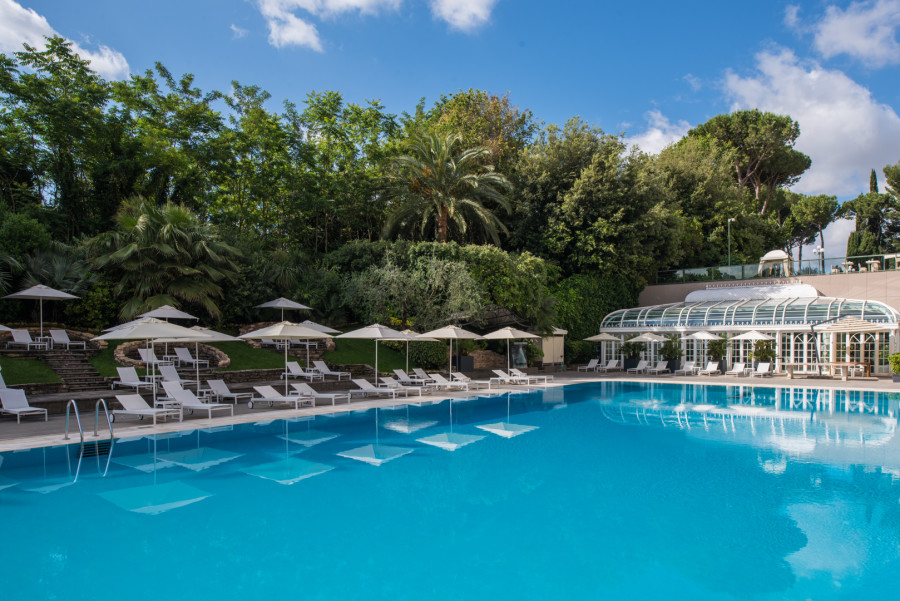 Non-resident Hotel Guests
Entrance fee includes use of outdoor pools, one towel and use of one sun lounger (based on availability due to max capacity safety restrictions).
Summer Season
Monday to Friday*
€80.00 (adults) & €40.00 (children 6-11 years)
Saturday, Sunday and Bank Holidays*
€115.00 (adults) & €57.50 (children 6-11 years)
*Club Members receive a 30% discount on these entrance fees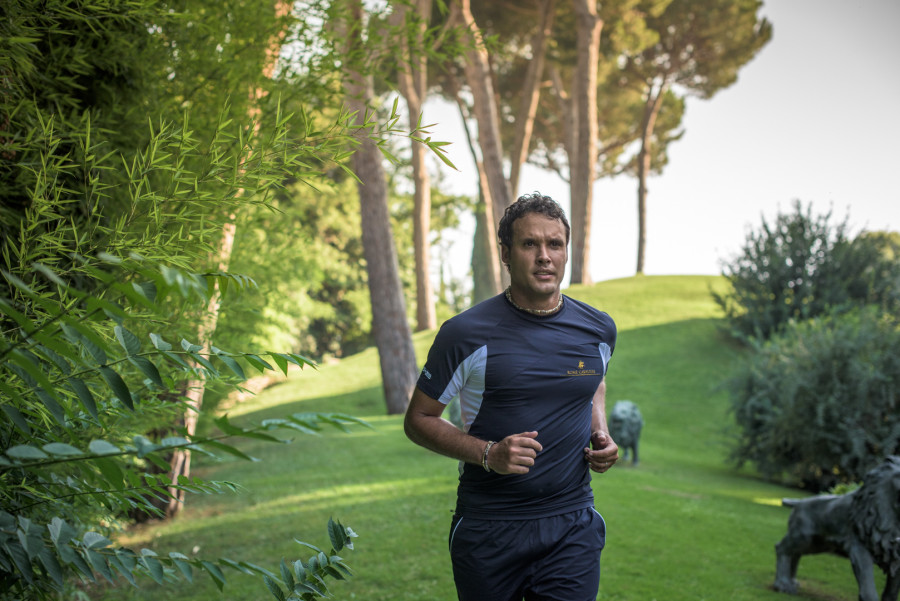 Upbeat and breathtaking
Up here with a cool breeze it is a pleasure to take to the shaded jogging trail lined with fragrant flowers. Along the way catch your breath enjoying the fabulous Rome views with press ups, pull ups and sit ups on the exercise stations.