Take a balcony seat and survey all Rome below from this privileged vantage point. Refreshments and delicacies are always there for your pleasure, with bite sized Waldorf salads, cascades of chocolate and iced cocktails.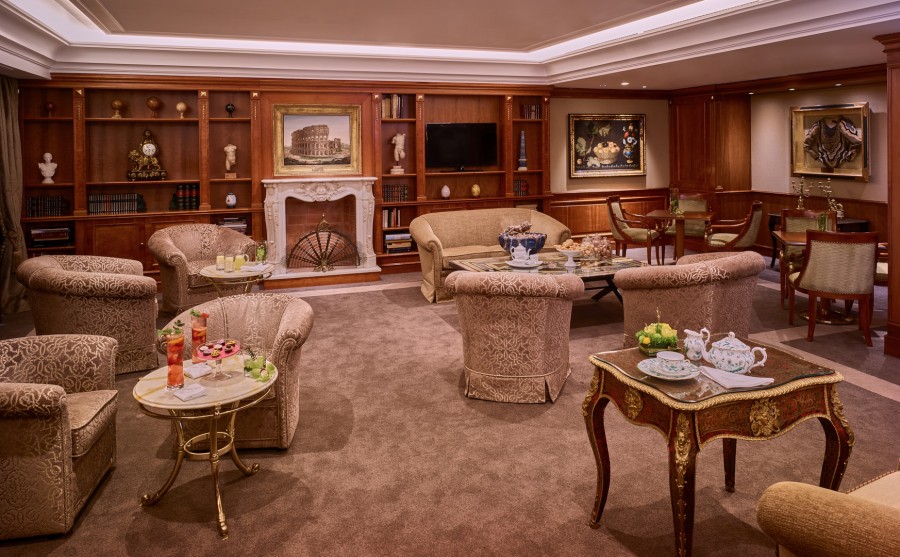 First class floor
Stroll through the lobby, past 18th Century Venetian masterpieces and an historic armoire that belonged to the King of Poland; step into the lift, where a tap of your key gives you exclusive access to the Imperial Club floor.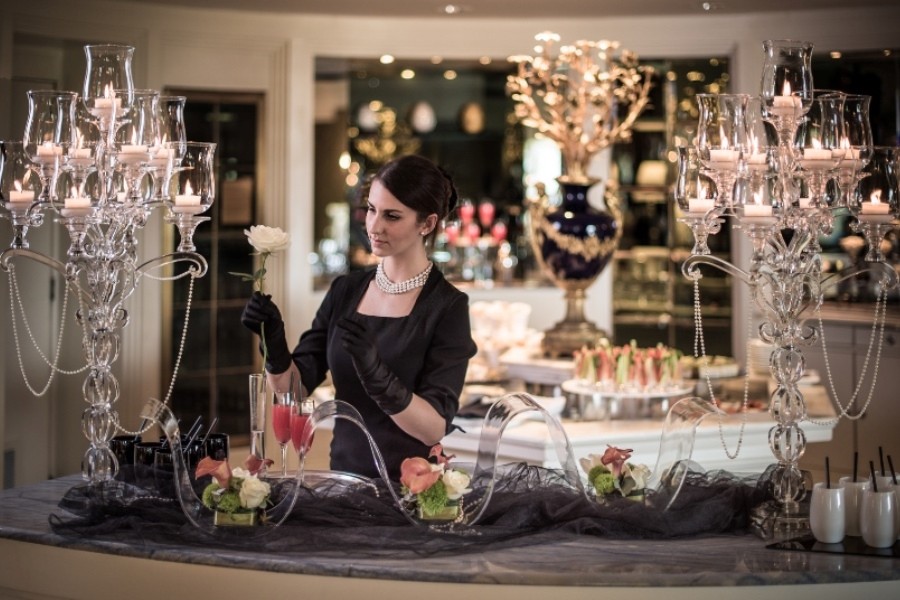 Artistic taste
Hold your breath for the extraordinary sight of Nureyev's bejeweled costumes on private display here, and the extravagant creativity of the Imperial tea tasting, jewellery counter of cakes and homemade gelato ceremony.
Imperial Club Refreshments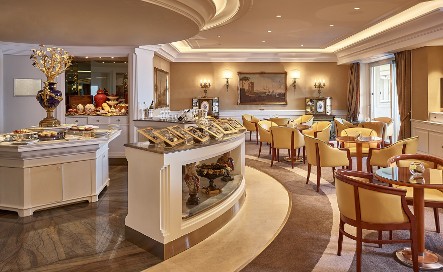 Imperial Club Opening Times and Amenities
Exquisite taste and opulent luxury in your Roman "home away from home" await you daily from 12.00pm to 11.00 pm. For guests entitled to access, the 200 sq.mt./2,100 sq.ft. Imperial Club offers the following:
Refined buffet
All-day bar and refreshment service with a wide range of non-alcoholic and alcoholic drinks
Light dishes all day
Artistically lavish afternoon tea
Tea tasting of more than 15 select blends
Early evening hors d'oeuvres
After dinner drinks
Wide variety of national and international newspapers and magazines
Satellite television
Free local telephone calls
PC workstations, fax and wireless Internet