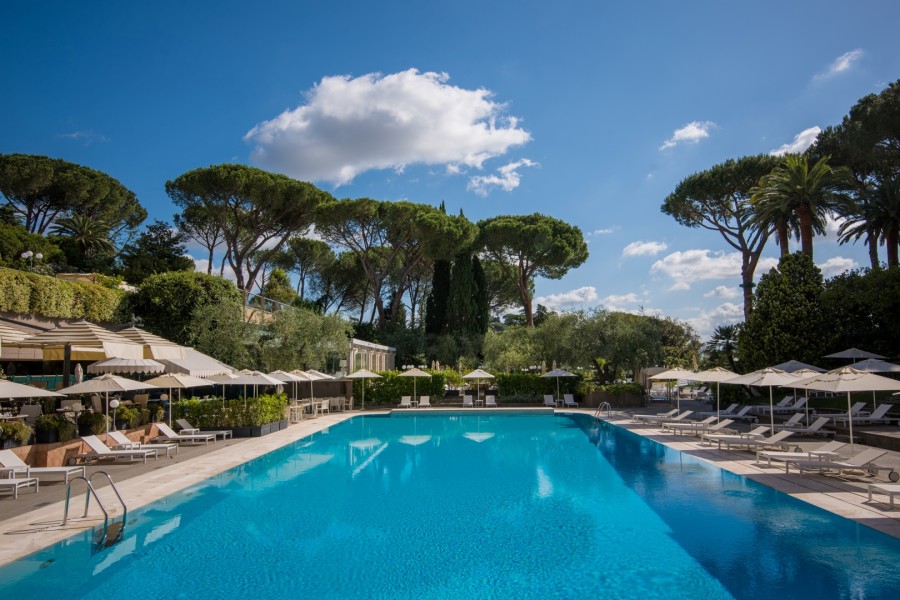 Rome's Riviera
A languid morning bronzing, segues into light poolside lunch. This is a cool pool bar, high above Rome's city heat, shaded by green pines. There's glare and flare with the brilliant bright sun and a spectacular summer menu.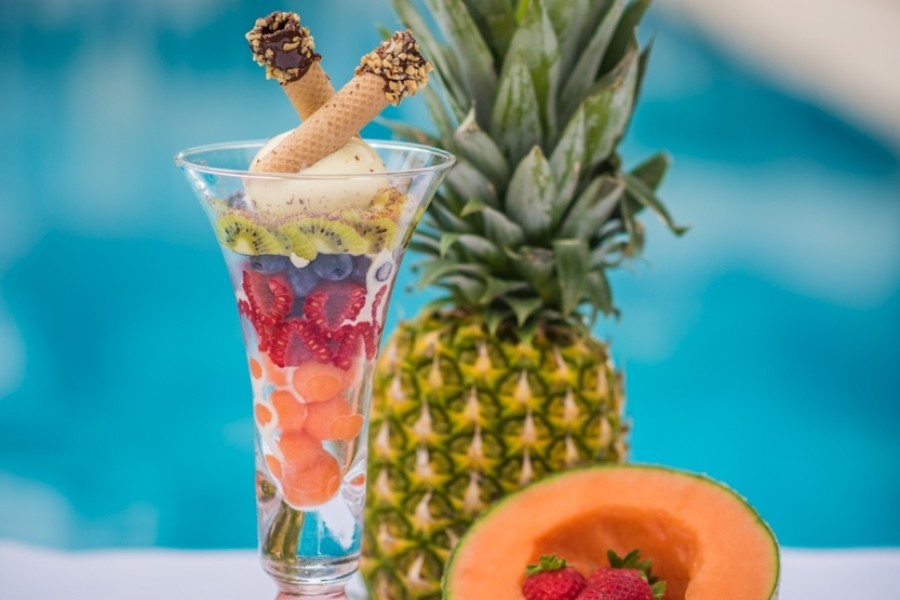 Tan before tasting
Guests splash and recline, nurturing appetites. Enticing Italian dishes feature; piccolo platters of superior prosciutto, delicate zucchini flowers, and insanely tantalising homemade gelato.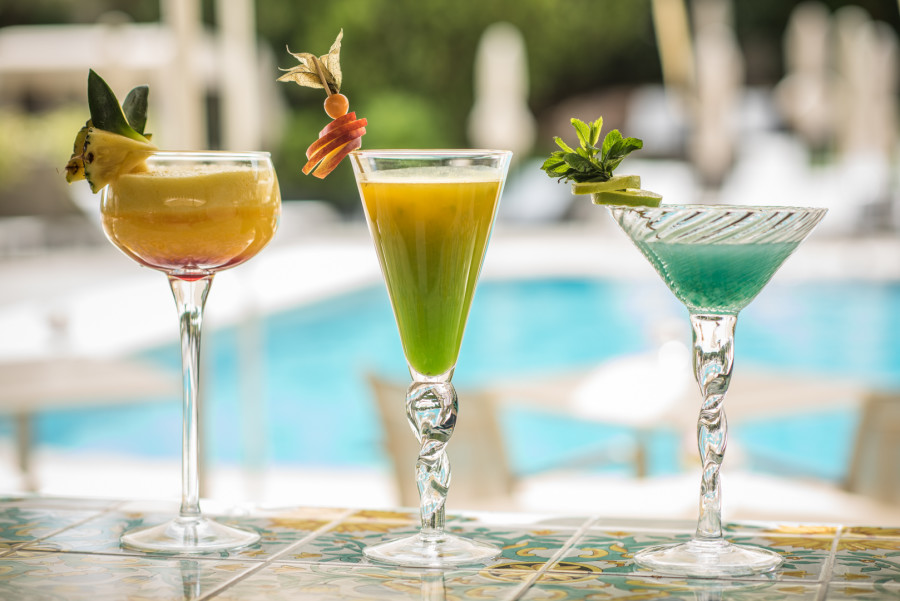 High steaks
Get your kicks from cocktails or our summer sport screenings, when knowledgeable, and the not so, banter about Roma and Lazio over the highest barbecue in Rome.