Ideal for enjoying light meals, salads, freshly squeezed juices and homemade "gelato".
(Open during pool hours in the summer season)
Pool Bar Menu
For additional information please contact
ROMHI.FB@waldorfastoria.com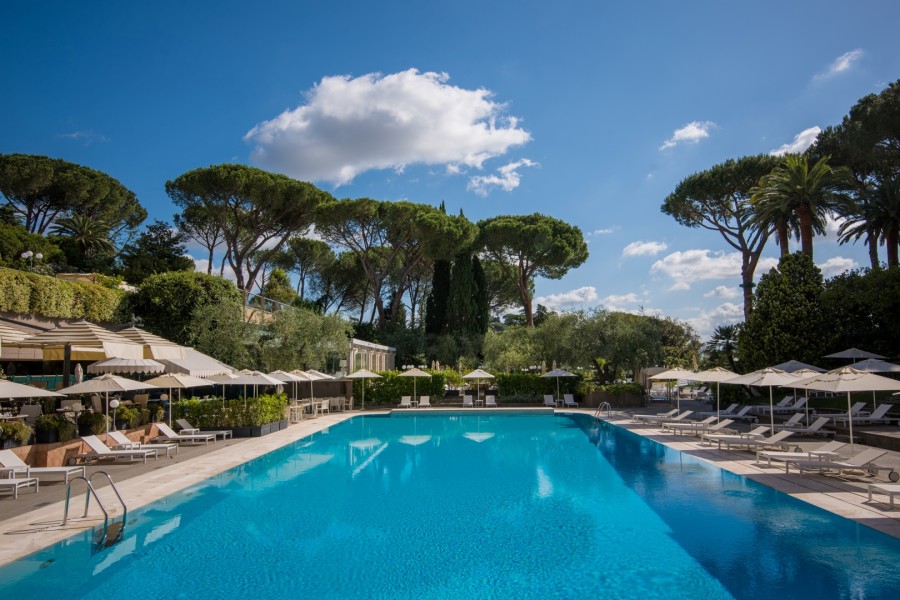 Rome's Riviera
A languid morning bronzing, segues into light poolside lunch. This is a cool pool bar, high above Rome's city heat, shaded by green pines. There's glare and flare with the brilliant bright sun and a spectacular summer menu.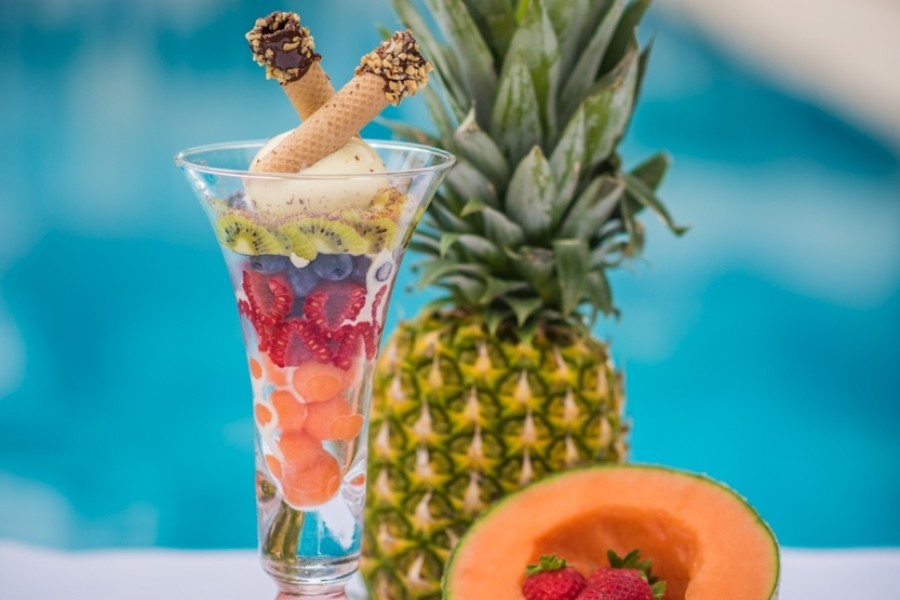 Tan before tasting
Guests splash and recline, nurturing appetites. Enticing Italian dishes feature; piccolo platters of superior prosciutto, delicate zucchini flowers, and insanely tantalising homemade gelato.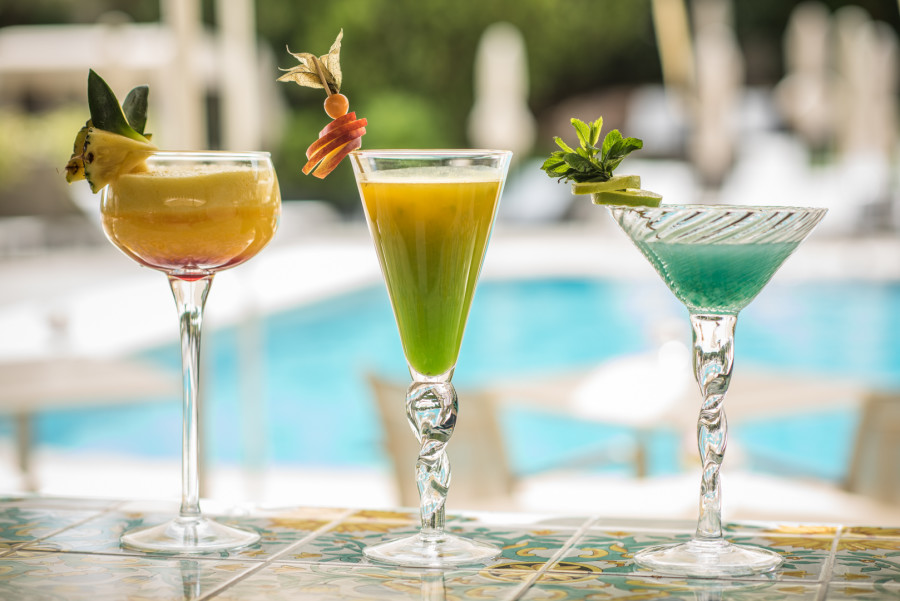 Sun and Sport Screenings
Get your kicks from cocktails or our summer sport screenings, with a poolside lunch offering and all day snacking.