Whatever tradition you are celebrating from bachelorette party to rehearsal dinner to anniversary, our team will help you and your planner create a dream wedding.
ROME CAVALIERI WEDDINGS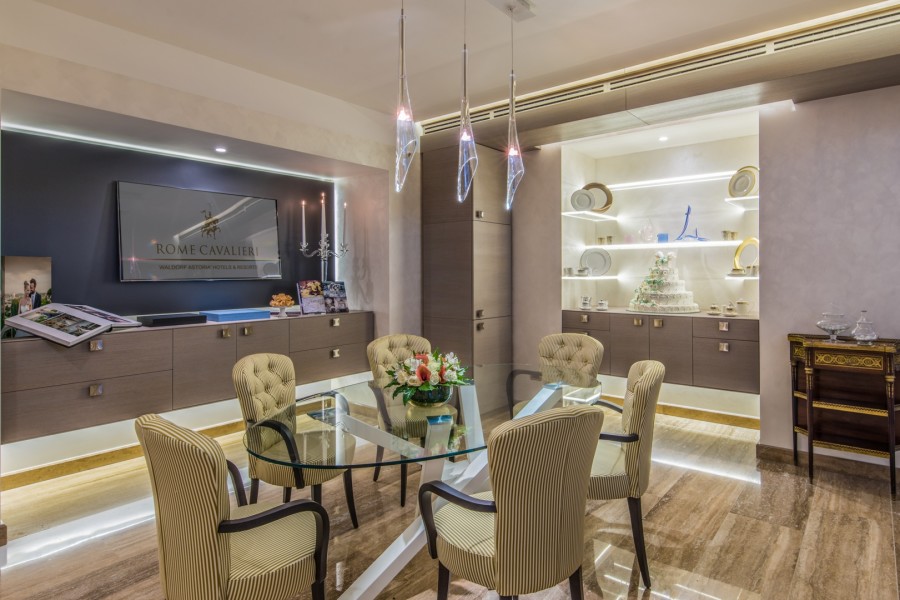 A boutique of temptation
An appointment at the The Atelier is an event in itself, with a chance to see the fabulous Rome Cavalieri views that will be the backdrop to your event. This is where the magnificence and minutiae of your special occasion are determined.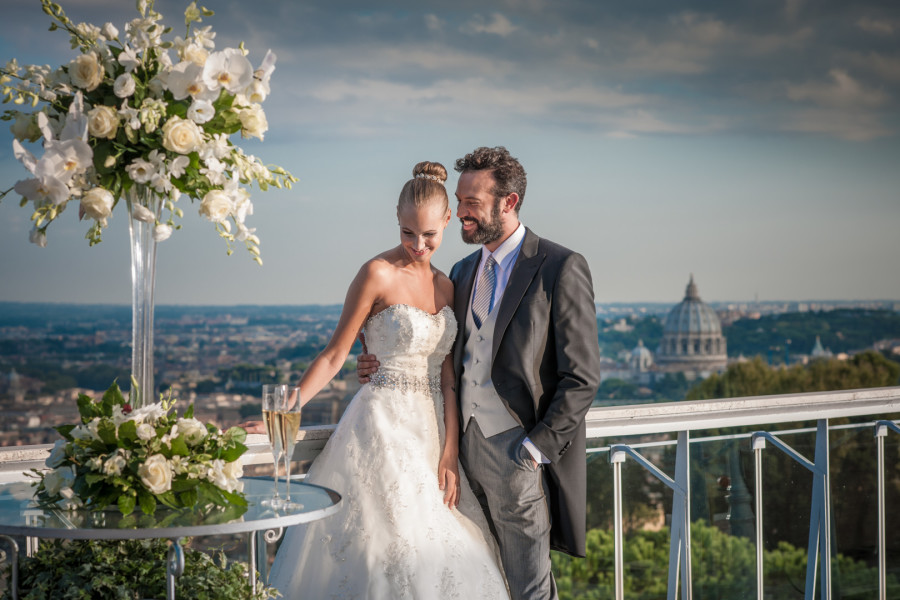 Wedding and beyond
The Atelier will arrange more than your wedding in Rome, they will handle everything from invitation calligraphy to world class showstoppers, your honeymoon travel plans and your first anniversary in your favourite suite at the Rome Cavalieri.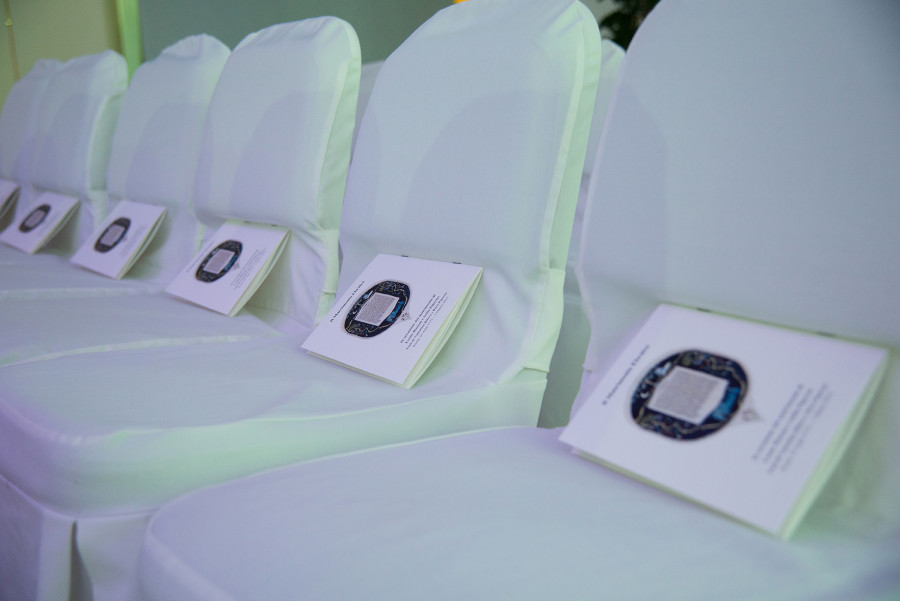 Whatever the occasion
Before and after marriage there are many reasons to celebrate, The Atelier will design baptisms, bar mitzvahs, birthdays and balls. Rome Cavalieri can become your families' home in Rome, where guests will be delighted with a room with a view.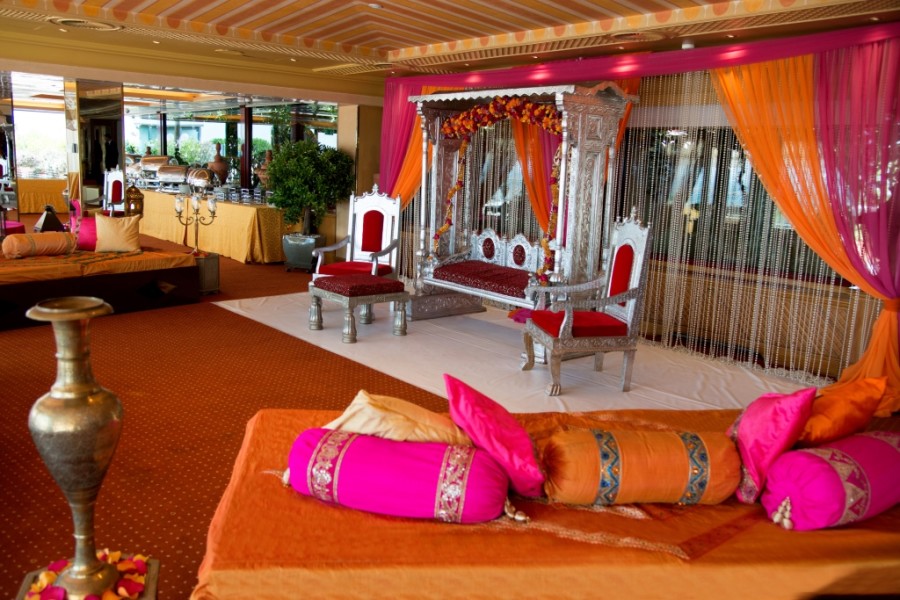 Multi-cultural celebrations
Rooms can be draped and decorated to conjour the atmosphere of your family traditions. The Atelier will create a henna party to amuse the most refined Maharani.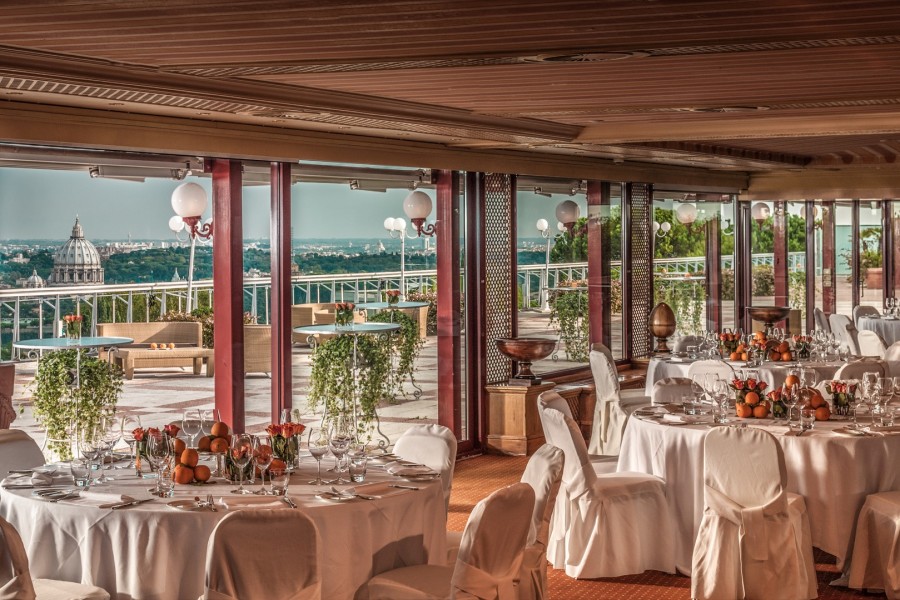 Uniquely surprising
Imagine an elegant afternoon in Terrazza degli Aranci, your favourite flowers, colours and cuisine. The evening draws in and your guests can move to the terrace for champagne and a splendid firework display, meanwhile behind the scenes The Atelier will have arranged a set change. When you return to the salon, cloths will be dark, the tables will be candlelit, floral arrangements are now palms and tropical music will bring a new rhythm to the night.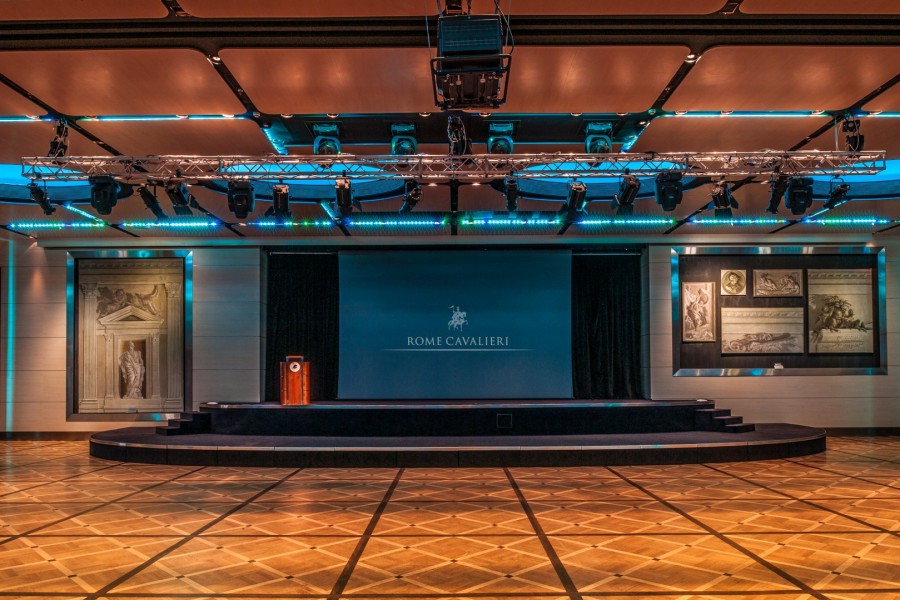 Tech savvy celebrations
The Atelier has no less than 28 rooms to present to you, with terraces, majestic Venetian paintings, vast stages and extraordinary technology.