Room Service Menu 07:00 am – 12:00 am Midnight Snack Service 12:00 am - 06:30 am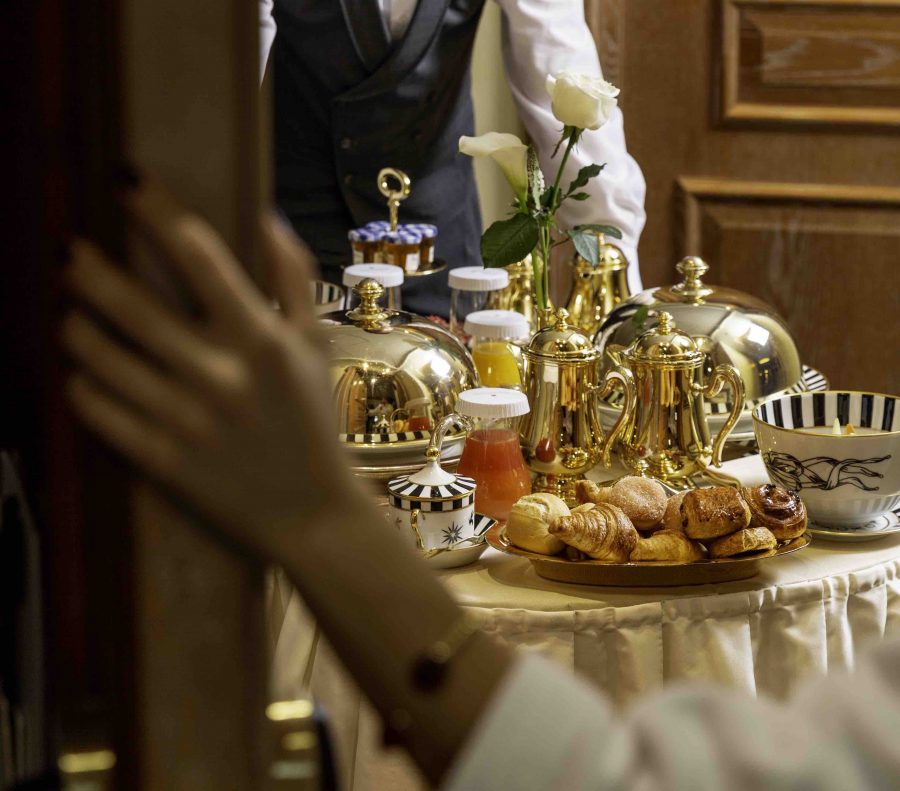 Element of surprise
Get your lover's heart beating with the element of surprise. Say the word and the Sicilian citrus lobster medallions will be presented with a hundred balloons or five hundred white roses.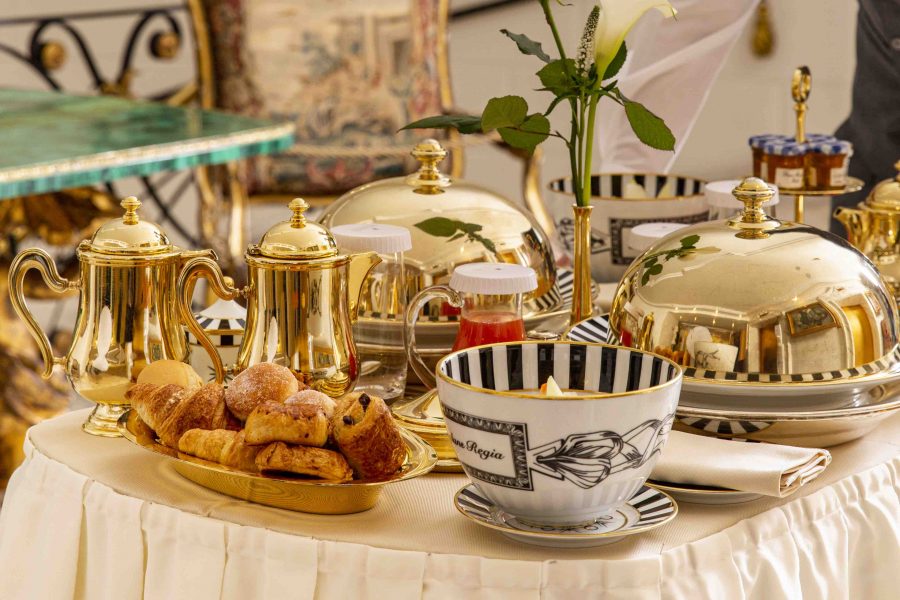 The ultimate seduction
Our fifteen course Imperial Breakfast ensures you linger longer in bed enjoying champagne and a series of spoon canapés with quail eggs, bottarga, black truffles and pineapple carpaccio.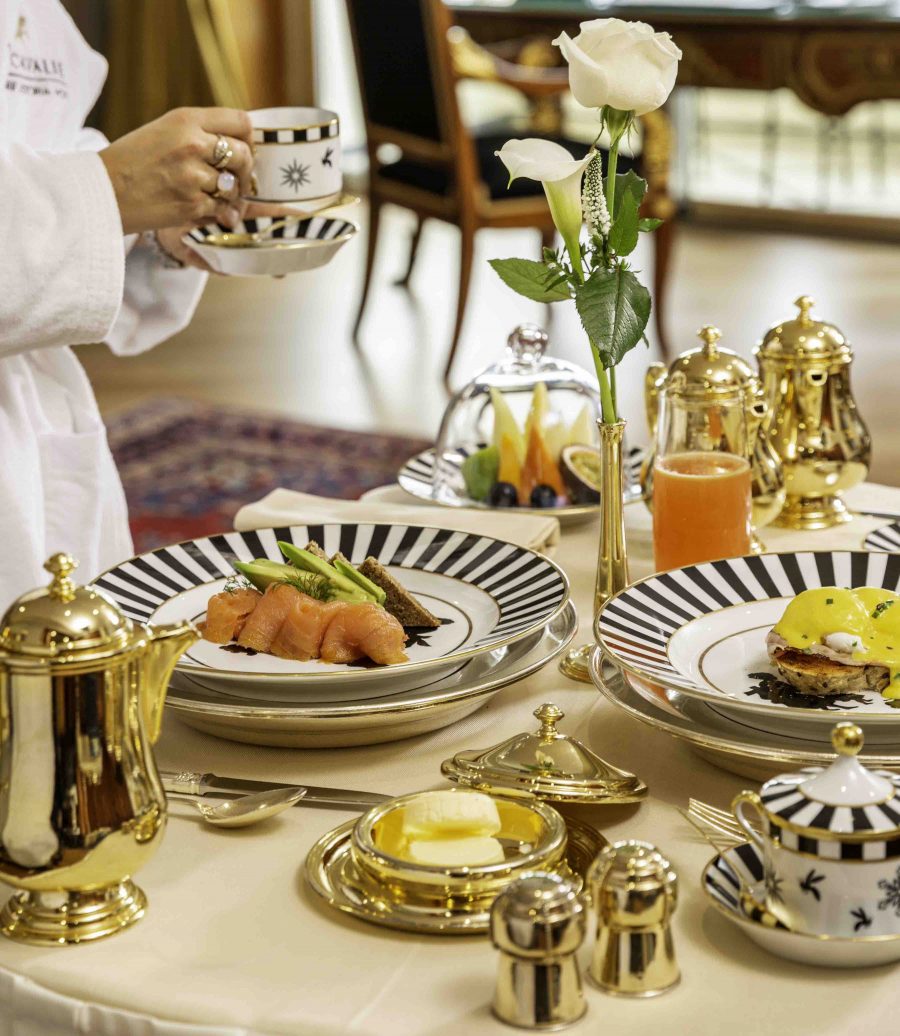 A delectable experience
Lift the silver cloche to reveal a feast for the eyes and palette; enjoy while curled up in bed or while relaxing on your private balcony for some al fresco dining.