Open Daily 07:00 am – 12:00 am Our midnight snack service is temporarily not available.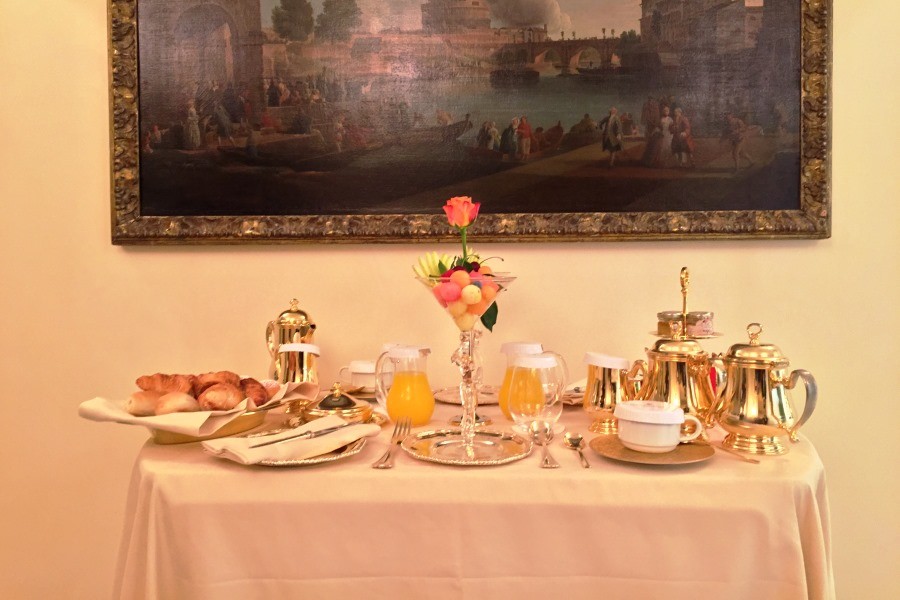 Element of surprise
Get your lover's heart beating with the element of surprise. Say the word and the Sicilian citrus lobster medallions will be presented with a hundred balloons or five hundred white roses.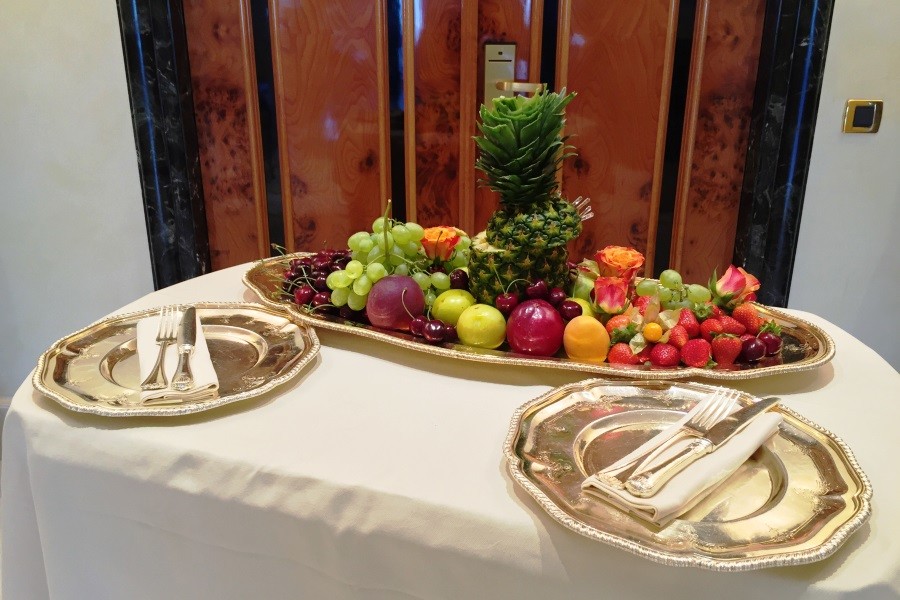 The ultimate seduction
Our fifteen course Imperial Breakfast ensures you linger longer in bed enjoying champagne and a series of spoon canapés with quail eggs, bottarga, black truffles and pineapple carpaccio.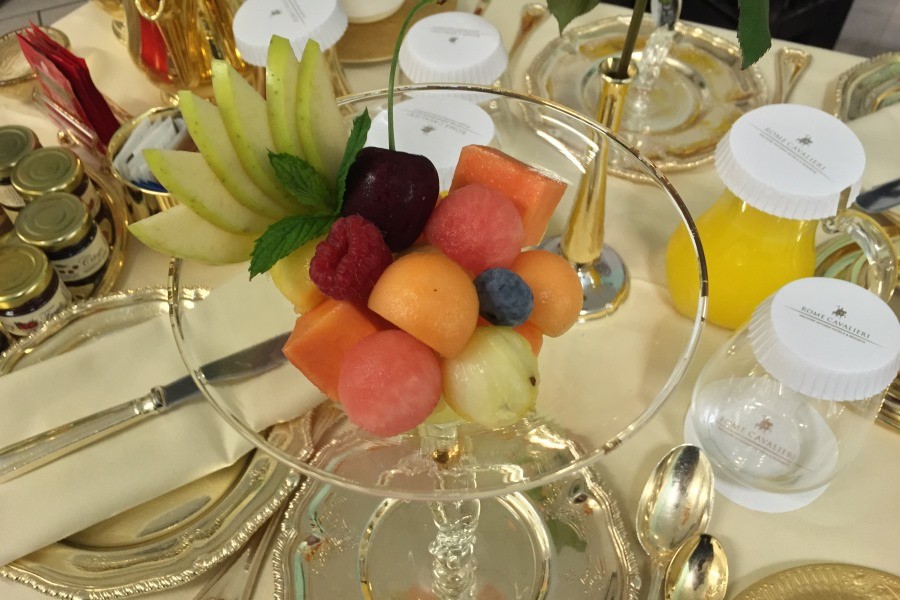 A table on the terrace
Lift the silver cloche to reveal mille-feuille of thyme marinated veal; lift your eyes and see a thousand lights glittering across Rome at the foot of Monte Mario.