An interior fit for an emperor, and many a statesman. One exquisite furnishing is the delicate mid-eighteenth-century desk, extraordinarily rare with a fine mounted clock. Dignitaries who have worked at the most prestigious desks in the world have often remarked on the beauty of this masterpiece.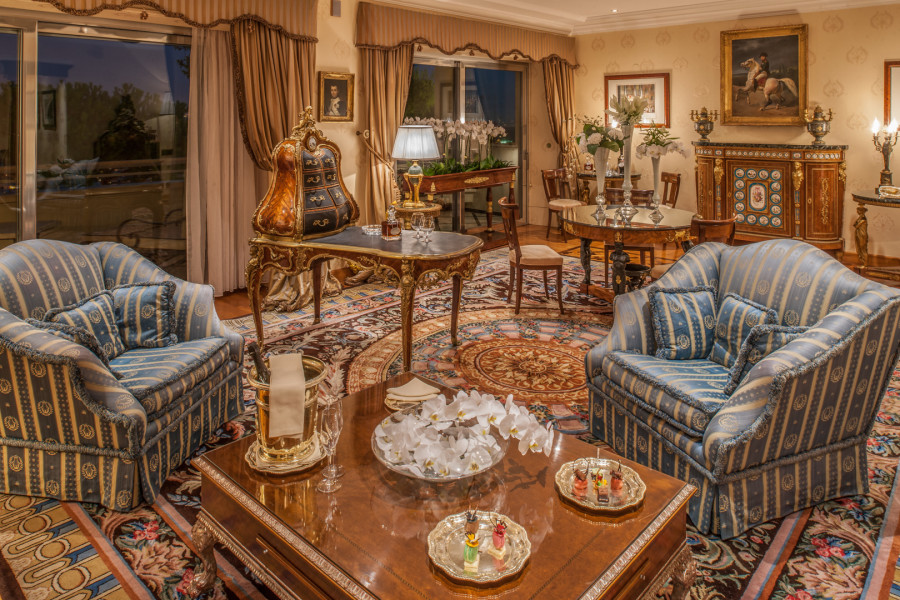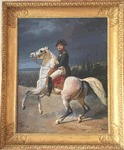 Napoleonic legacy
On the wall of the Napoleon Suite you have a private view of many original prints from Napoleon Bonaparte's most famous campaigns and battles.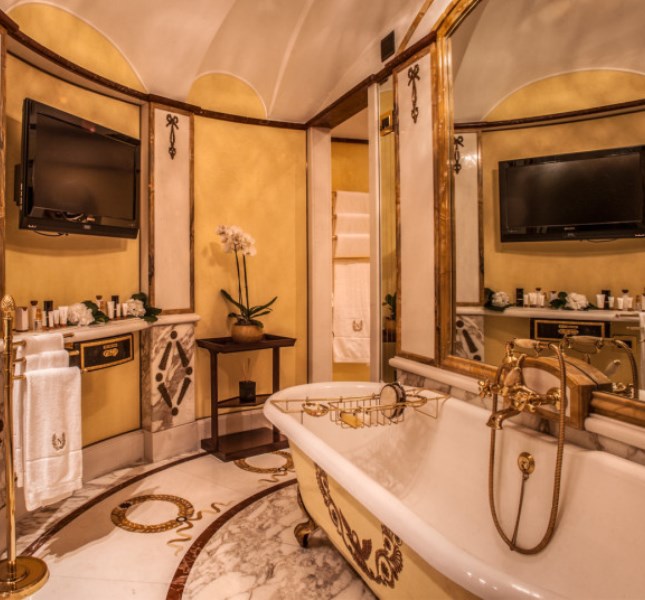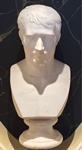 Decisively relaxing
Napoleon famously sold Louisana and began a war from a cologne fragrant tub. This suite's bathroom is lavishly styled for deep contemplation, a setting equal to our guests' major decisions.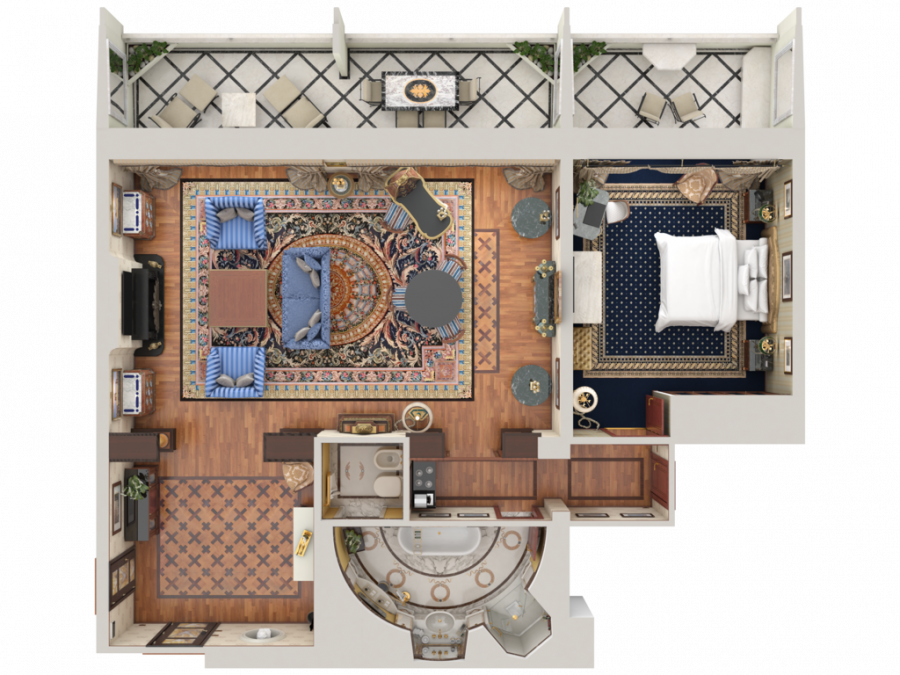 Precious space
The Napoleon Suite is abundantly roomy with three large balconies and up to two bedrooms, but don't swing your designer handbag as you may break a piece of Sèvres porcelain inlay.
Living Room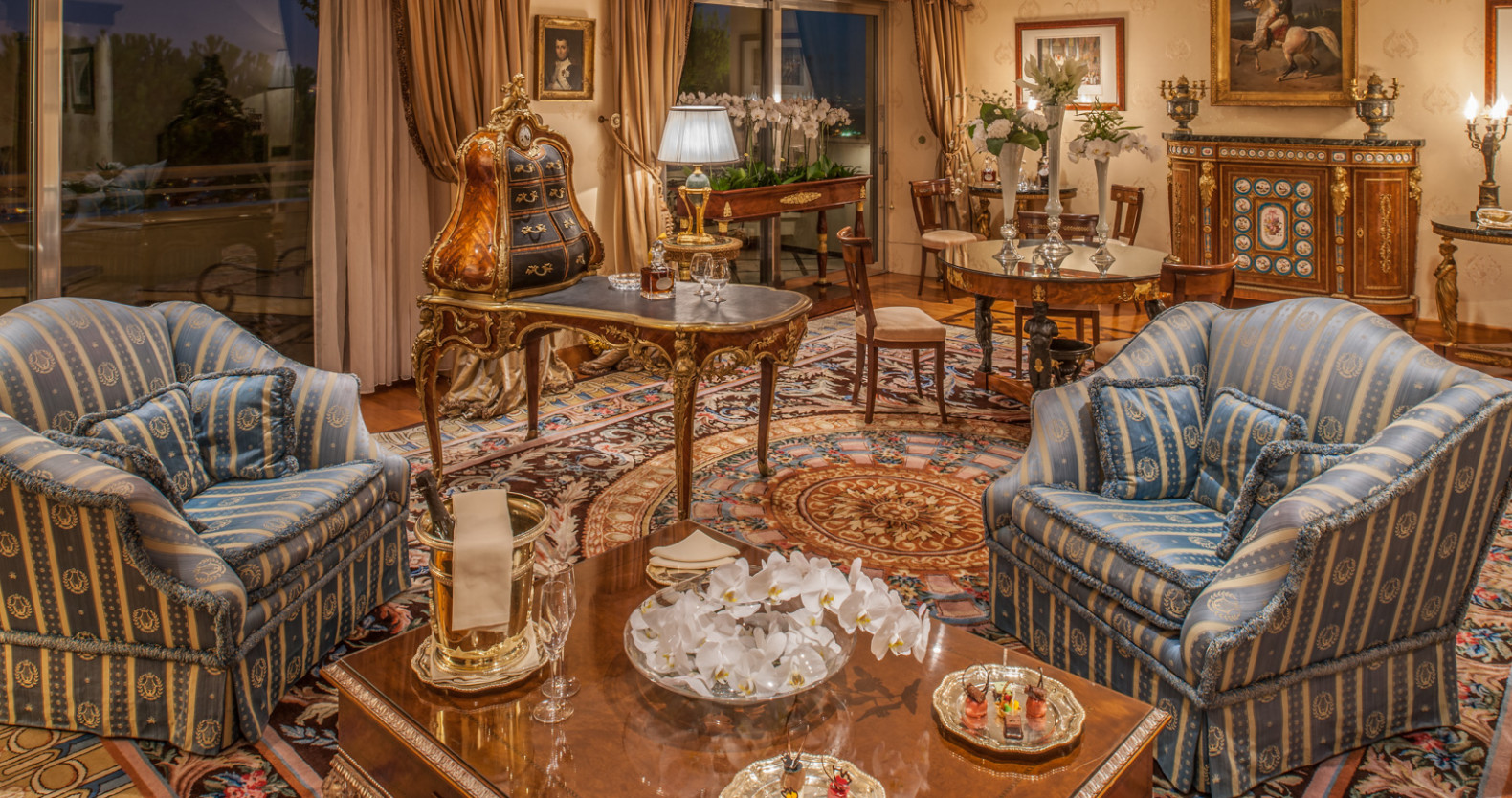 Bedroom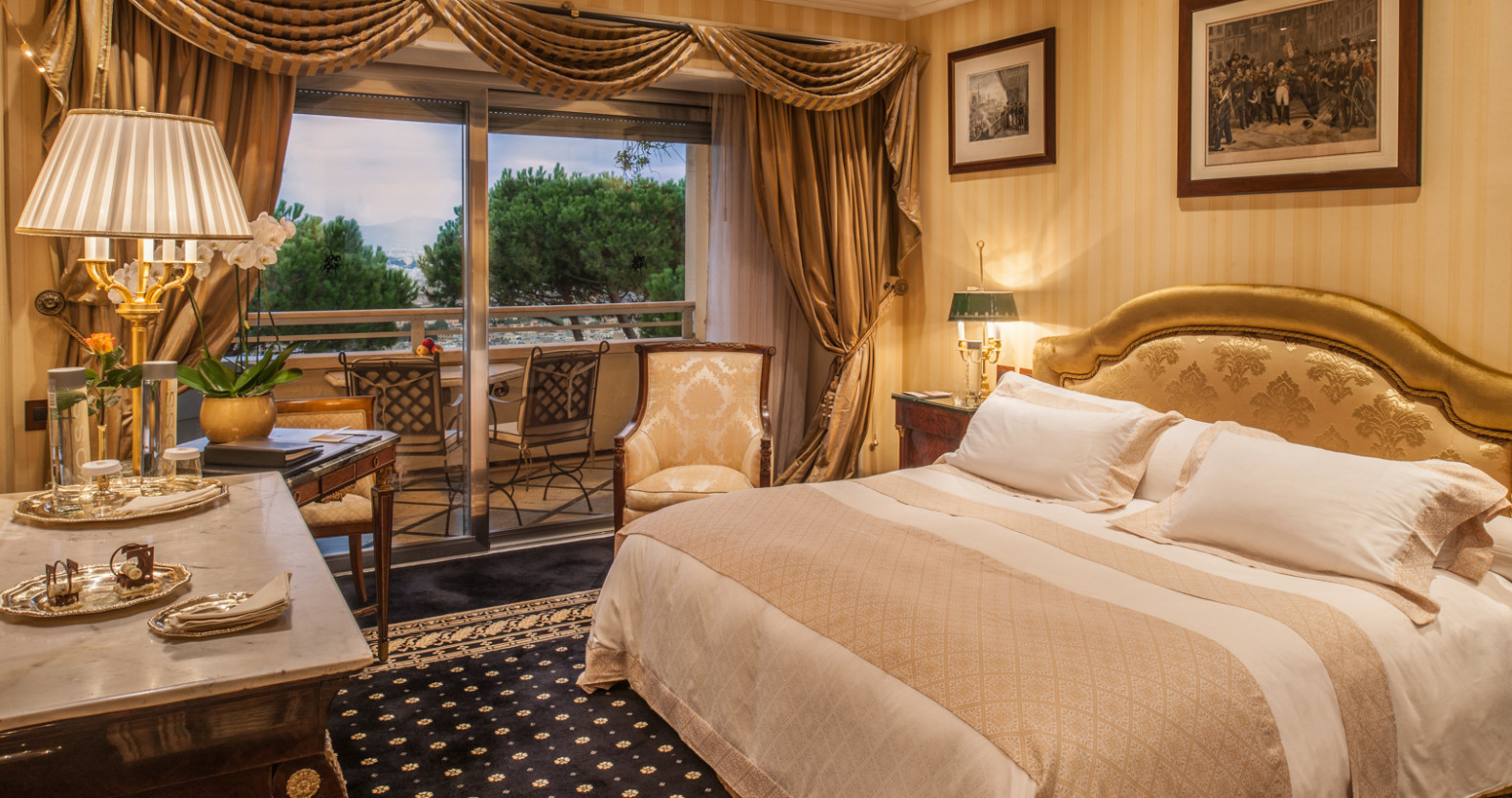 Bathroom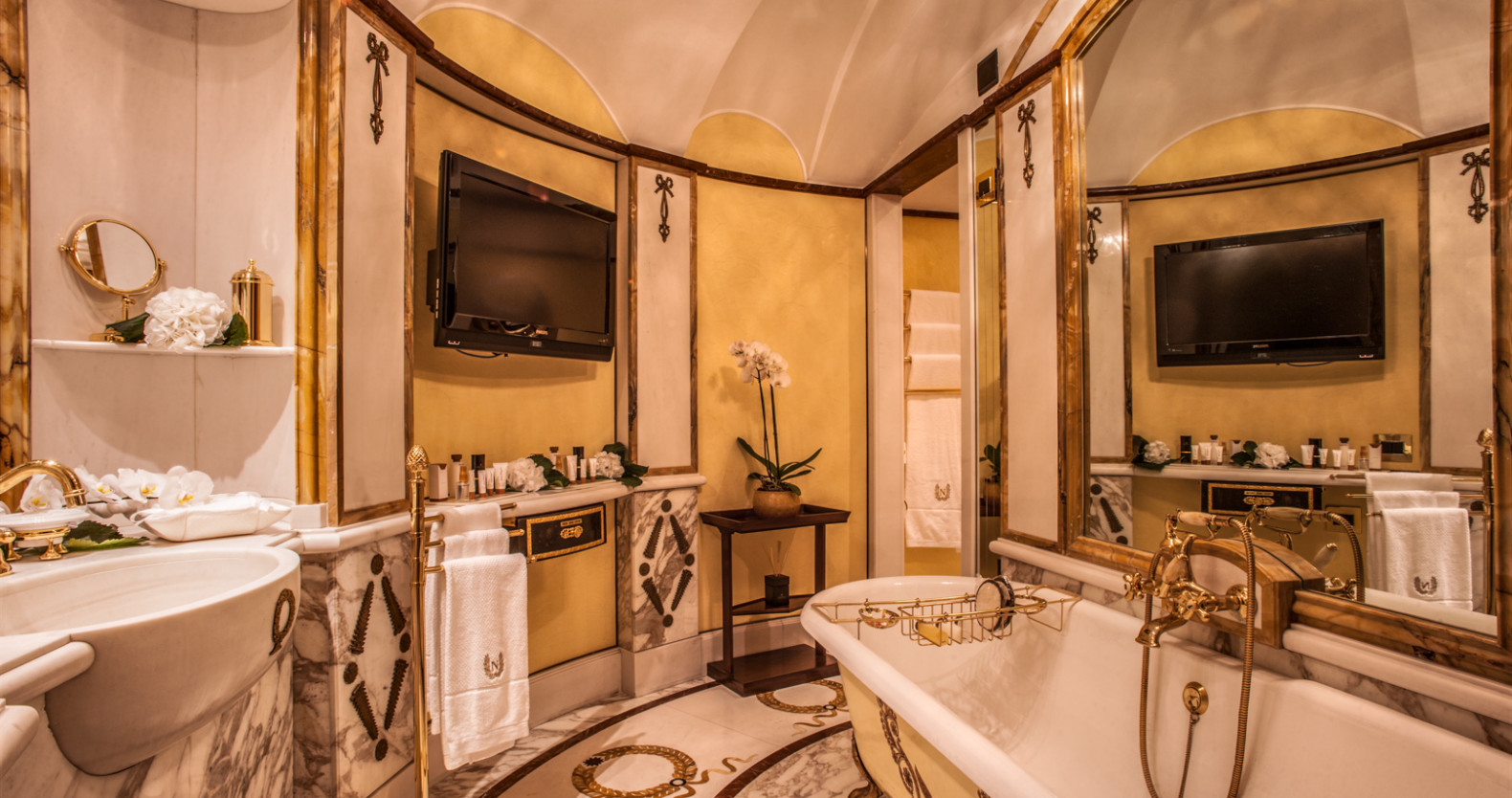 Napoleon Suite Amenities
Three large balconies with breathtaking views of historical Rome
The suite (134 sq.mt./1,435 sq.ft.) has a spacious sitting room
Already grandly spacious it can connect with 2 additional bedrooms with en-suite bathrooms (max 250 sq.mt./2,691 sq.ft.)
King-size "floating featherbed"
Napoleon-style bathroom with precious marbles
LED TV 55" full HD with media hub in living room, a LED TV 46" full HD with media hub in bedroom and a LED TV full HD in bathroom
Complimentary wi-fi and "Basic" Internet (fees apply for "Premium" service)
Napoleon Suite reservations include complimentary access to our Imperial Club (Lounge) and our Rome Cavalieri Club (Spa – Fitness – Pools)