Beneath you the pool shimmers royal blue surrounded by the lush green of the Mediterranean park.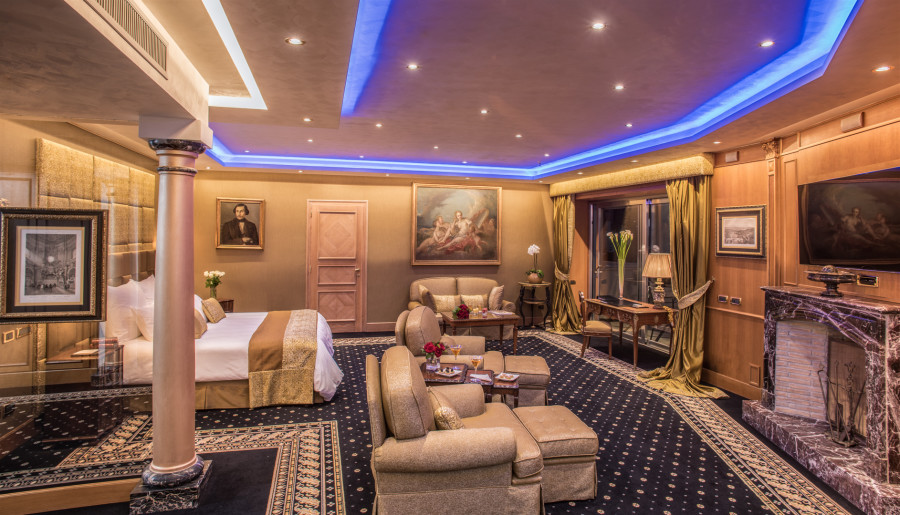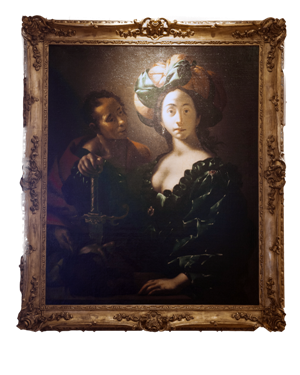 Pillar to painting
Four Roman pillars frame the entrance to this suite, a suitably grand scene given the riches on the walls. This is a gallery for one of the world's most magnificent private collections of fine art.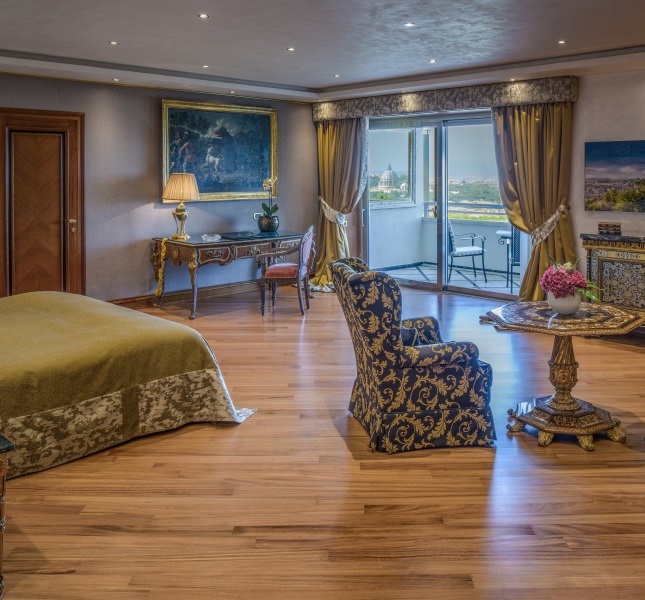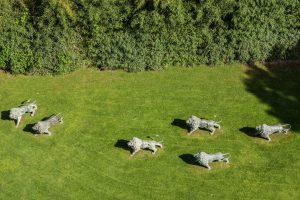 Forest therapy
The swaying pine trees and chatter of birds will put you in the vacation mood as you relax on your balcony overlooking the resort's outdoor pools and private park.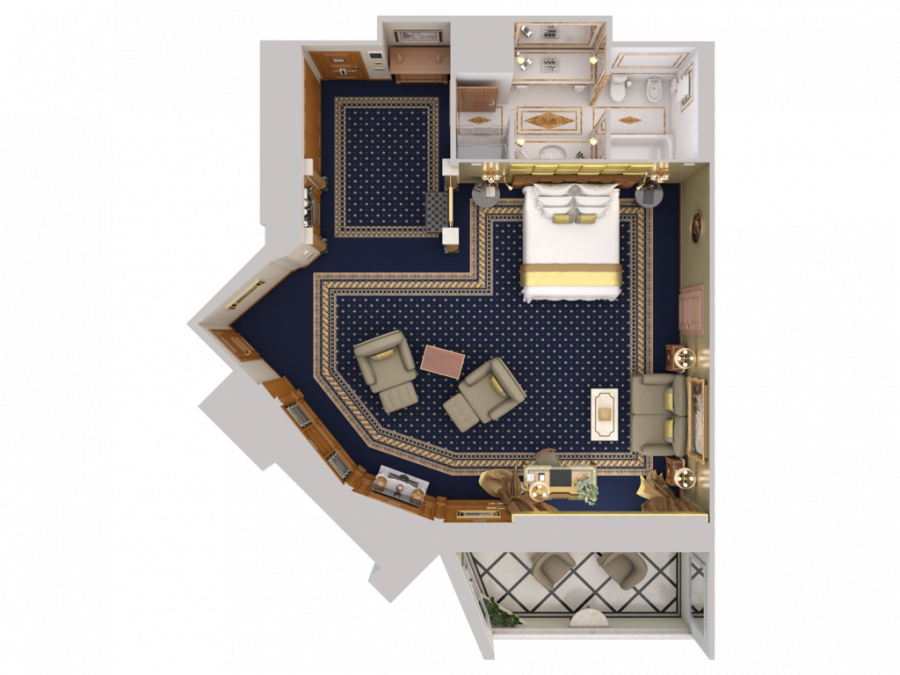 Expand your horizons
The Park Suite offers the possibility of expanding into an adjacent connecting room.
(The virtual reality represents the room type and may not reflect exactly the room in which you will be staying in terms of view, furnishings and color scheme)
Park Suite Amenities
One large balcony with views of the private park and pools.
From 85 sq.mt./915 sq.ft. to 195 sq.mt./2,100 sq.ft.
Precious marble bathrooms with separate shower and bath
LED TV 55" full HD with media hub
Complimentary Wi-Fi and "Basic" Internet (fees apply for "Premium" service)
Park Suite reservations include complimentary access to our Imperial Club and our Cavalieri Grand Spa Club